Campus Founders, Bildungscampus 1, Forum Heilbronn Bildungscampus 1 Gebäude Forum, 1. OG, 74076 Heilbronn Heilbronn, Baden Würtemberg, DE, 74076
Considering attending Heilbronn Slush'D? Join us and other founders for an interactive workshop on how to pitch investors and raise funding!
Raising funding for your startup is never easy. Whether pitching major VC funds at events such as Heilbronn Slush'D, or sending your investor deck to a warm angel investor lead, there are key elements to a good "pitch" that every startup needs to consider.
Startups considering attending Heilbronn Slush'D, CF members, and idea-stage startup founders are invited to join us at Campus Lab for a group workshop hosted by Corey Wright, an entrepreneur and early-stage investor with Campus Founders Ventures.
The workshop is designed to be interactive and appropriate for all founding team members. Resources and worksheets will be distributed during the event (and via Zoom chat for those live-streaming the event), and there will be opportunities for peer feedback.
Schedule
17:30 – Check-in
18:00 – Pizza, Beer, & Networking
18:20 – Zoom Link Live
18:30 – Workshop Begins
20:30 – Workshop Ends, Q&A, Networking
21:00 – Close of Event
During the event, we will also provide information about Heilbronn Slush'D and opportunities in our ecosystem available for startups and future founders, and answer any questions you might have.
This event will be live-streamed on Zoom for those unable to attend in person. Registration is required!
Directions & Login
In-person attendance:
Campus Founders gGmbH
Bildungscampus 1
74076 Heilbronn
Online attendance:
Zoom Event Info: https://us02web.zoom.us/j/86381809731?pwd=aGZYKzk2NFhjcTF1eDIxR2RtYmFEUT09
Meeting ID: 863 8180 9731
Passcode: 876366.
About Heilbronn Slush'D
For the first time, Campus Founders brings Slush – the leading startup festival (globally) – to Germany: the first SLUSH'D Festival in Germany will take place right here in Heilbronn.
Slush'D aims to gather the who's of our ecosystems to strengthen the innovation networks and to initiate collaboration between key players in the regional ecosystems and beyond. The fact that Heilbronn is now one of only six cities worldwide where the Slush festival will take place is no coincidence. Heilbronn Slush'D and Campus Founders share the same mindset and vision: to "create and empower founders to change the world."
With the theme "ONE", Heilbronn Slush'D 2022 offers the community twelve hours of great networking, a plethora of exciting speakers, and opportunities for startups to share their ideas.
Click on the following link to join us on September 22: https://heilbronnslushd.com/tickets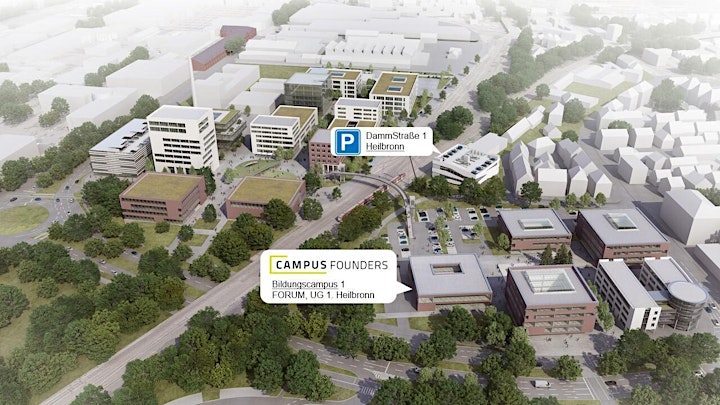 About the Speaker
Corey Wright is originally from Oregon, USA, where he grew up on a small farm in a rural community. Wright obtained a B.S. degree in Chemistry and Pre-Medicine at Oregon State University and performed physical and organic chemistry research. This educational background led to Wright working for a biotech startup in the manufacturing and chemistry departments, developing chemical synthesis methods for manufacturing novel RNA therapeutics to address rare diseases and viruses.
In 2015, Wright pivoted to entrepreneurship and launched a startup, Massif Games, which developed and published unique 3D board games and accessories. At Massif Games, Wright launched several crowdfunding campaigns, the largest of which raised over $200,000 in pre-orders for a product shipped to customers around the globe.
In 2018, Wright joined Oregon RAIN as a Venture Catalyst to build and grow the entrepreneurial ecosystem in Linn and Benton counties in Oregon. During this work, he supported and launched initiatives to help rural and underrepresented founders gain access to startup networks, capital, and programs. He provided coaching and support to hundreds of entrepreneurs and assisted multiple startups with raising their first funding rounds.
In 2020, Wright moved to Germany to obtain an Executive MBA in Innovation and Business Creation at the Technical University of Munich. After a short stint during the summer of 2021 doing entrepreneurial education and community management for a EdTech startup in Berlin, Wright joined Campus Founders, an initiative to support startups in Heilbronn, Germany.
At Campus Founders, Wright works as Head of Startups and a Venture Manager, where he has launched and built an early-stage investment fund called the Campus Founders Venture Studio. He also is active in initiatives to grow the startup ecosystem and continues to provide coaching and startup support to founders in Germany and beyond.
Wright is passionate about entrepreneurship and has a high value for social justice. He believes that everyone should be allowed to pursue startup endeavors with equal access to resources and funding. Wright is currently writing a master's thesis on alternative startup investment practices. Outside of work, he enjoys sports, climbing, traveling, and spending time with his spouse and two children.